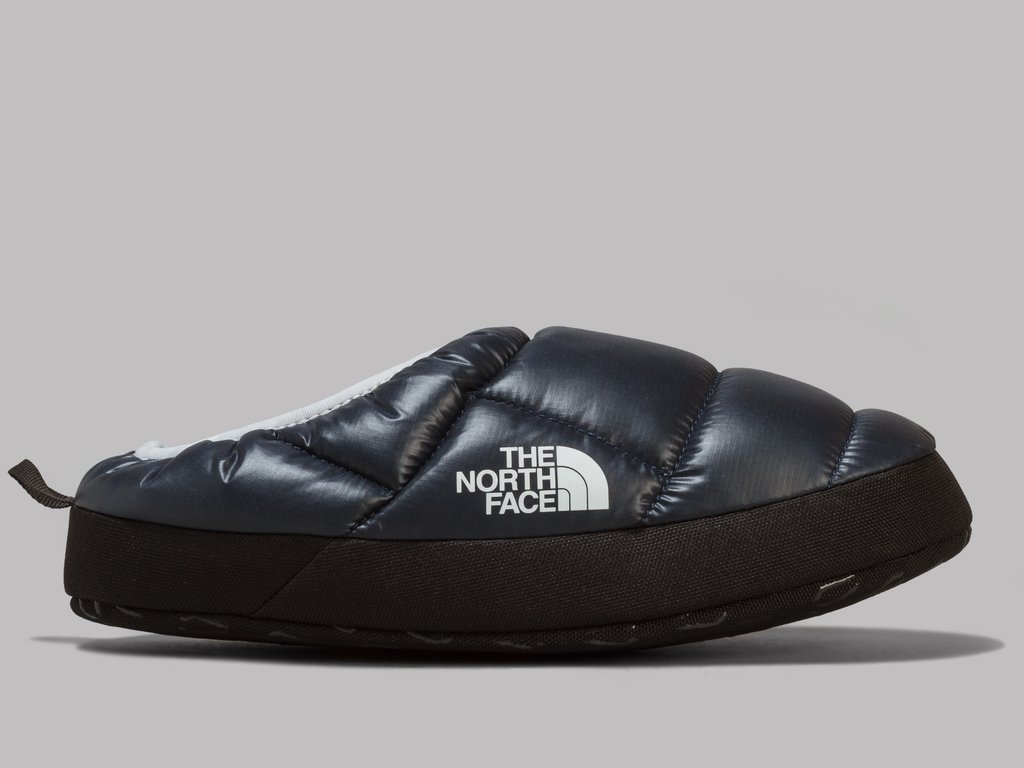 Why is there even any text here? Have you not looked at these North Face Tent Mule slippers yet? Go ahead, take a minute.
Now that you're back, the rest of this should be easy enough.
Seriously, what else are you going to wear with your Balenciaga or Raf Simons oversized puffer jackets this winter? Instead of trying to decide which oversized, chunky sneaker goes best, just lean fully in and complete the head-to-toe puffy comfort vibe.
While it's unlikely anyone outside of a significant other, trusted houseguests, and annoying, snooping neighbors will see your slippers, why stop your flex at the ankle when you know that these exist? You've got no excuse anymore.
Price: $51
Brand: The North Face
Store: Oi Polloi (and End Clothing)
Why: Everyone talks about how plants are what make a house (or condo, or apartment, or dorm room...) a home, but really that title should belong to a good pair of slippers. Anyone can fill a home - or the void in his or her heart - with a ficus, but when you show up to someone's place and they greet you in a luxurious pair of slippers you know that you're walking in to a well cared for abode. At only fifty bucks these North Face foot-clouds are less than half the price of other high end options, have Primoloft insulation and water-resistant soles, and save you embarrassment of deciding which novelty pair looks best.